home
PHOTO GALLERY
ABOUT US
COMPETITIONS
SHOWCASE
REGISTRATION
TRAINING
EVENTS
WAC Blog
PREPARATION FOR WINNERS

The Company, the Vision, and the People


WinACrown, a Division of Jackson, Jackson & Jackson, is the company division designed to introduce young talent to the world of entertainment through pageants and competitions. Our pageants and competitions empower the youth of our communities by strengthening their ability to gain life sustaining skills, by gaining opportunities that elevate their use of resources, by using vehicles that build self-confidence, articulation and by learning the importance of commitment to conformity of disciplines.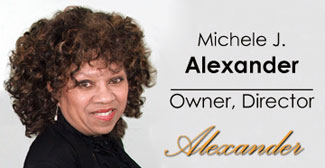 In order to accomplish all of this, WinACrown competitions are designed to be personal development and growth experiences because our contenders gain self-discipline, goal-setting skills, motivation, determination and pride. As our journey into this industry widens, all of our contenders are better exposed to field professionals and industry experts who impart insight, knowledge, technique and skill in an effort to strengthen competition performances. Through competition, our contenders become empowered, gain self-confidence and self-esteem, poise, good sportsmanship and perfect public speaking skills. In addition to having a great time, as we have already alluded, pageants and competitions are great ways to meet other people within the industry. An added plus to competing are the scholarship opportunities.

The WinACrown experience spans over fourteen years of events and successful show productions locally and throughout the United States.

As the market commands the upward spiral of success in the entertainment industry, so does the need to redress the manner in which the industry is represented. It is our goal to continue to upscale the total entertainment scene by continuing to produce quality pageants and competitions.

WinACrown will also continue to increase the amount and caliber of entertainment that flows into our area so that our area young artists also have an arena in which to showcase their gifts but also gain access to world class entertainers, casting directors and other industry professionals.

The WinACrown Division was started in 1998 by Michele Jackson Alexander with the production of its first pageant, Miss Pittsburgh. In 2001, WinACrown began producing The National Miss Black Teen Pageant.
_____________________________________________

The Business Profile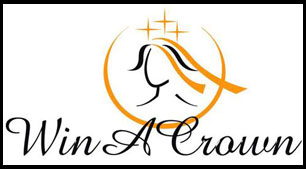 Jackson, Jackson & Jackson, is a Professional Business & Entertainment Services company that provides an array of diversified services to the general public, LLC's, corporations and sole proprietorships. Under Jackson, Jackson & Jackson, there are two separate divisions, the Competitions Division and the Professional Business Services Division. The Competitions Division includes all pageants and competitions produced by WinACrown and the Professional Business Services Division offers business services such as paralegal services, legal research, taxation of all matters including personal, business, inheritance tax preparation, IRS audits, and notary public services.

Under the Competitions Division, WinACrown produces four stage competitions per year. They are: Miss Pittsburgh, National Miss Black Teen, National Sir and its first auxiliary event, The Steel City Youth Talent Competition.
WinACrown competitions have been in existence since 1998. Through its pageants and competitions, WinACrown enjoys the success of helping young women achieve many goals, including the ones that involve competing at national levels. Michele Jackson Alexander began owning and producing pageants as the result of the benefits realized by her daughter's involvement with pageant competitions. However, Michele realized very early on in her daughter's pageant career that pageantry would be the manner in which she and her daughter gained opportunities beyond belief and expectations. Michele operates WinACrown as a business since it is the business of pageants that absolutely empowers young people into arenas beyond belief.

Once a young lady wins her title, WinACrown manages the year long winner's schedule in a manner that promotes growth and development for the company as well as for the winner. The business prototype used for operating competitions and annual pageants are designed for maximum results and include contestant and sponsor entry fees, audiences, vendor participation and attendance and the sale of pageant paraphernalia. The business prototype includes feature entertainers and fashion and hair shows. These events are incorporated into the pageant productions because they enhance all aspects and enlarge the reach of the WinACrown pageant production.

The Competitions Division operates under the auspices of the Director, Assistant Director, Accountant/Auditor, Judges' Chair, Contestant Affairs Director, Photographer, Videographer, Sound Technician, Volunteers and Security.